Community
Reinvestment Program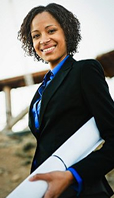 Rhinos' Nation

Contributions
from our Rhinos' Nation membership fees & sponsor dollars

will fund our


Community Reinvestment Program

(CRP)
Our Community Reinvestment program is designed to oversee all Rhinos' Nation community projects. We are helping to make predominantly Black communities Stronger, Safer and more Beautiful. This is an historical endeavor created, cultivated and promoted by our very own people.
We continually poll people who live in predominantly black communities for information and answers. We use this information to help us create plans that are relevant to actually help the community based on the actual needs. There was a time when we had our own communities, businesses, schools and they were successful.


We understood the importance of community and we had real neighborhoods. We are well aware of the magnitude of this task; our work is cut out for us. We've had over 400 years of suffering as a people, now we are working on healing and rebuilding. This is not an overnight project so, at Rhinos' Nation we are committed and we are asking for your participation; get involved with Rhinos' Nation.
Rhinos' Nation
"PEACE OF MIND BENEFIT"

Full Annual Membership Bonus

Each person with a Rhinos' Nation Full Annual Membership will receive a Bonus to help relieve the stress from having to be buried and/or to bury their children*.
1st 6 months of Membership - $1,000 Bonus available to Rhinos' Nation Member and children*!
Remaining months of first year - $2,000 Bonus available to Rhinos' Nation Member and children*!
Year 2-10 – During each annual renewal an additional $1,000 Bonus added per year to member's bonus!
Year 11 & beyond – During each renewal an additional $2,000 Bonus added per year to member's bonus!
*Rhinos' Nation "Peace Of Mind Benefits" will be available only to those who have a Rhinos' Nation Full Annual Membership and their children whom live with them and who are under the age of 18 years old. Rhinos' Nation Members eligible children will be considered Rhinos' Nation Riders.
Our bonuses will be paid to our Rhinos' Nation Sponsors who sell the products & services for funerals*:
Funeral Homes
Caskets
Flowers
Printing Needs
Burials
Tombstones
Cremations
Repasts
Funds left over after burial and funeral service expenses are paid for in full will be given to the Rhinos' Nation Member's beneficiaries, listed by the Rhinos' Nation Member!
Payment made once we receive a certified copy of the Rhinos' Nation Member's Death Certificate.
To become a Rhinos' Nation Annual Member and receive our "Peace Of Mind Benefit" along with our other great benefits we offer, please visit our Membership Page here and sign up.
If you are not a Rhinos' Nation Member at this time click here and sign up first: Membership
If you are a Rhinos' Nation Member click here to sign up for our Peace Of Mind Benefit: Application
BECAUSE FAMILY TAKES CARE OF FAMILY!
***********************
NEW
Rhinos' Nation
"HAPPY HOUR"
Online Trading Made FUN

Helping our People Become More
Financially Sound and Self-Sufficient!
***********************
We are here to inform people of the great Black owned businesses and services that already exist in their respective communities. Our short term plan is to get an overall perspective on what is working, what is not working and what needs to be improved upon.
Funding BLACK America
The funds for rebuilding our communities will come from our membership and sponsorship dollars, 25% will go directly into our CRP budget to help us rebuild our communities. In rebuilding our communities we will use the experience, expertise and support of black professionals, ie contractors, sponsors, business owners and those in the community along with our CRP department to make this a successful venture.
Here on our website you will be able to track dollars that goes into our CRP to help rebuild our communities, nationwide. We will post our future plans, our on-going projects and the completed projects. We will also post information about the people and businesses who contribute and work on these projects.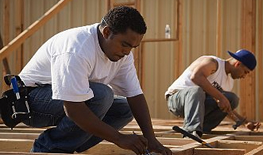 On this page all will be able to see how we as Black People are moving from spending less than 1% of our own money in our own communities to spending 20%, 30%, 50% or more with our own people!

Please visit us here on our website and follow the progress we are making in our Black communities!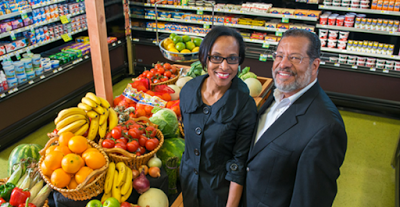 BLACK Owned Businesses
JOBS, JOBS and more JOBS
Our plan will help grow and create more and better Black-owned businesses nationwide, this in turn will create thousand and thousands of addition jobs in our communities. We will help create more and better jobs in our very own communities. Rhinos' Nation advocates - "stop looking for others to help create jobs for us in our communities".
Rhinos' Nation has a much better plan!
BRING CRIME DOWN
Building better Black communities so people can love where they live and love what they do, this will help bring down the crime rate. Will it get rid of all crime in our communities? No, but it will surely help make it better than what it is today!
We are not trying to say that we will be able to solve all our problems; we know that will not happen. Our task is to assist in making our communities better and healthier for our people to live in. We cannot get everyone out of our communities, why not make it so more Black people and businesses want to move into our communities?
That's our plan, join us!
Sincerely,
CRP Department
Become a RHINOS' NATION Member and or Sponsor today and help us
Change the World!