Young Rhinos' Club
At Young Rhinos' Club Black high school students are taught the value of entrepreneurship and given the tools to become entrepreneurs before they graduate high school...FREE!
Young Rhinos' Club is planning to reopen its
BLACK Youth Business Training Workshop coming 2021 worldwide!

FREE to Students!
25% of Our Rhinos' Nation Membership Fee
Fund Our Young Rhinos' Club Training Program
That's right, this program is FREE for all students who enter our Young Rhinos' Club training program. Online training. Our goal is to make it possible for our Black youth to have a competitive edge in this challenging world.
Our program is designed in workshop and seminar format to maximize students' creativity, undivided attention and participation thus leading to retention. We want our students to return year after year.


Our students will be able to graduate from our program by their 12 grade midterms and able to open their own businesses before they graduate from high school.
To enroll in our program parents (guardians) and students must commit to rules and guidelines.

*This program is only for those that are serious about entering and completing our program.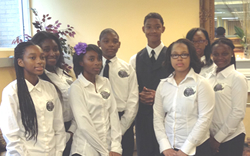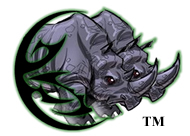 2013 Young Rhinos' Club Students
We urge parents (guardians), entrepreneurs and others to come out and support our
young Black students.
Our goal is to help our Black youth!
In preparation for our program Black entrepreneurs and professionals speak to students about the real world of entrepreneurship.
We worked with students, teachers and counselors at high schools asking how students would react to a program that would encourage and teach them to become entrepreneurs before they graduate...
...the responses were great!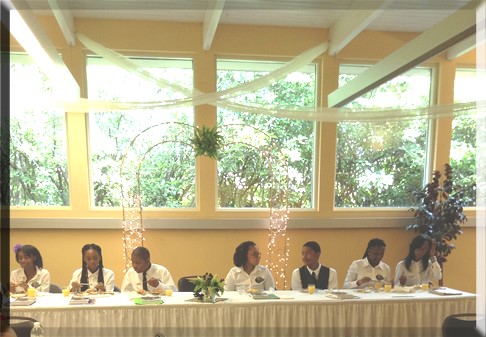 2013 Young Rhinos' Club Students at Training Program Breakfast


This program was created to teach our youth about business, ethics, timeliness, professionalism and the importance of being an all-around good person. Every student enrolled in our program will have the benefit of working with other students and entrepreneurs to create a business for the group collectively, as well as creating their own business. From conception the intention of Young Rhinos' Club is to assist black families in formulating strong, intelligent, constructive, progressive, productive, respectable and honorable adults in life and in business.
In forging respectable bonds with our youth we will be laying the framework for successful team building and synergistic accomplishments, thus providing our youth with the tools to live a more successful life and hopefully operate a successful business.
We are selecting a small group of Black students to enroll in our program this coming year
Channel 5 interviews 2013 Young Rhinos' Club Student, Jalisa Wooten
In our careful consideration of students we are aware regretfully, that we can only accommodate a limited number of students. We have strict rules and guidelines that consist of basic principles e.g., students' performance at their respective schools, in their communities and during our training sessions.
• Outstanding student behavior (E's & S's Few to No Exceptions)

• Minimum "C" Average the 1st year in high school, at least a "B" Average the following
• Must have the drive and will to become an entrepreneur
• Proper attire is a must
• Good attendance
• Students must be in the 9th grade to enroll in our Young Rhinos' Club
• Parents/guardians & youth must commit to completing our program once enrolled
• Parents & guardians may submit applications for their children to enter our program when children are in grades 6-8
Our Young Rhinos' Club committee will determine the acceptance of all students and
any student who is unable or unwilling to adhere to our rules and guidelines will be dismissed.
Local business owners and professionals will facilitate our seminars and workshops. Their time is valuable and we appreciate them, therefore, our program is only for those Black students who are serious about becoming entrepreneurs.
********************************
If you have any questions about our Young Rhinos' Club please contact us:
youth@rhinosnation.com
Become a RHINOS' NATION Member or Sponsor today and help us
Change the World!
*Substantiating documentation mandatory; all necessary information must be provided by school of attendance.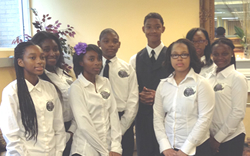 Nzingah Walker | Marium Abidi | Zakiyah Walker | Darion L. Royal |
Khadir Muhammad | Jayla Malone | Jatorria L. Jeffries | Jalisa Wooten